Thermo-Calc 2016a Release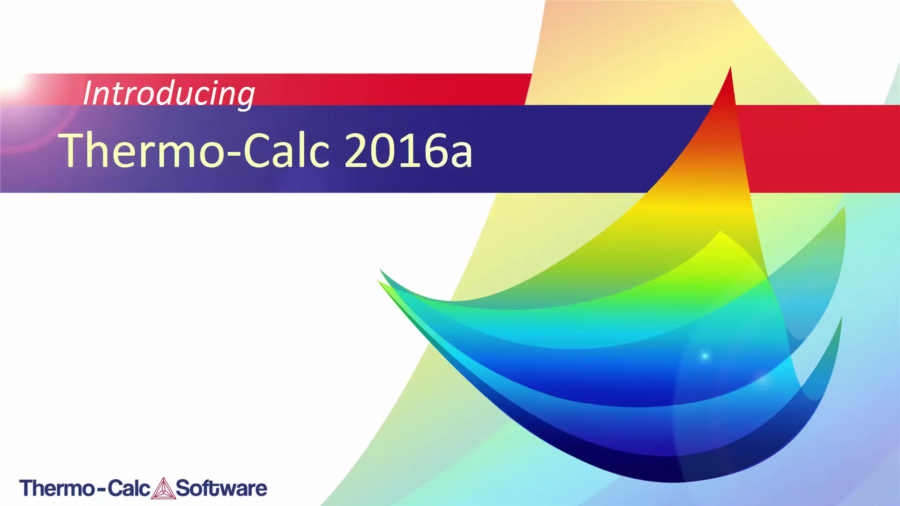 Highlights of the Release Include:
Speed improvements throughout the software

New Precipitation Module (TC-PRISMA)

New copper databases – both thermodynamic and kinetic

Updated databases SSOL and SLAG

Two New DEMO database packages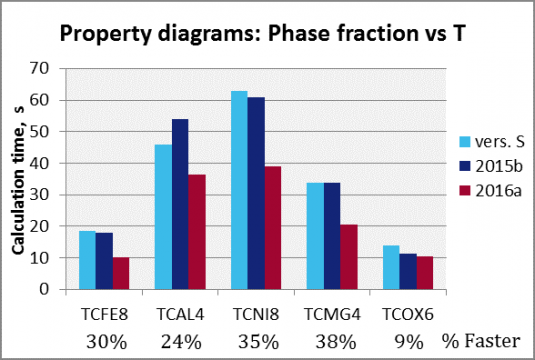 New Precipitation Module (TC-PRISMA)
New Copper Databases
TCCU1 is a thermodynamic database that contains most of the important Cu-based alloy phases within a 27-element framework.

MOBCU1 is a kinetic database that is compatible with TCCU and contains mobility data for Cu-based alloys.
Updated Databases
SSOL6 includes the addition of hydrogen (H) systems to the database and more than 50 updated binary and ternary systems.

SLAG4 has been updated to re-include phosphorus in the liquid slag phase, and the gas phase was simplified to accelerate the equilibrium calculation.