About the Precipitation Module (
TC-PRISMA

)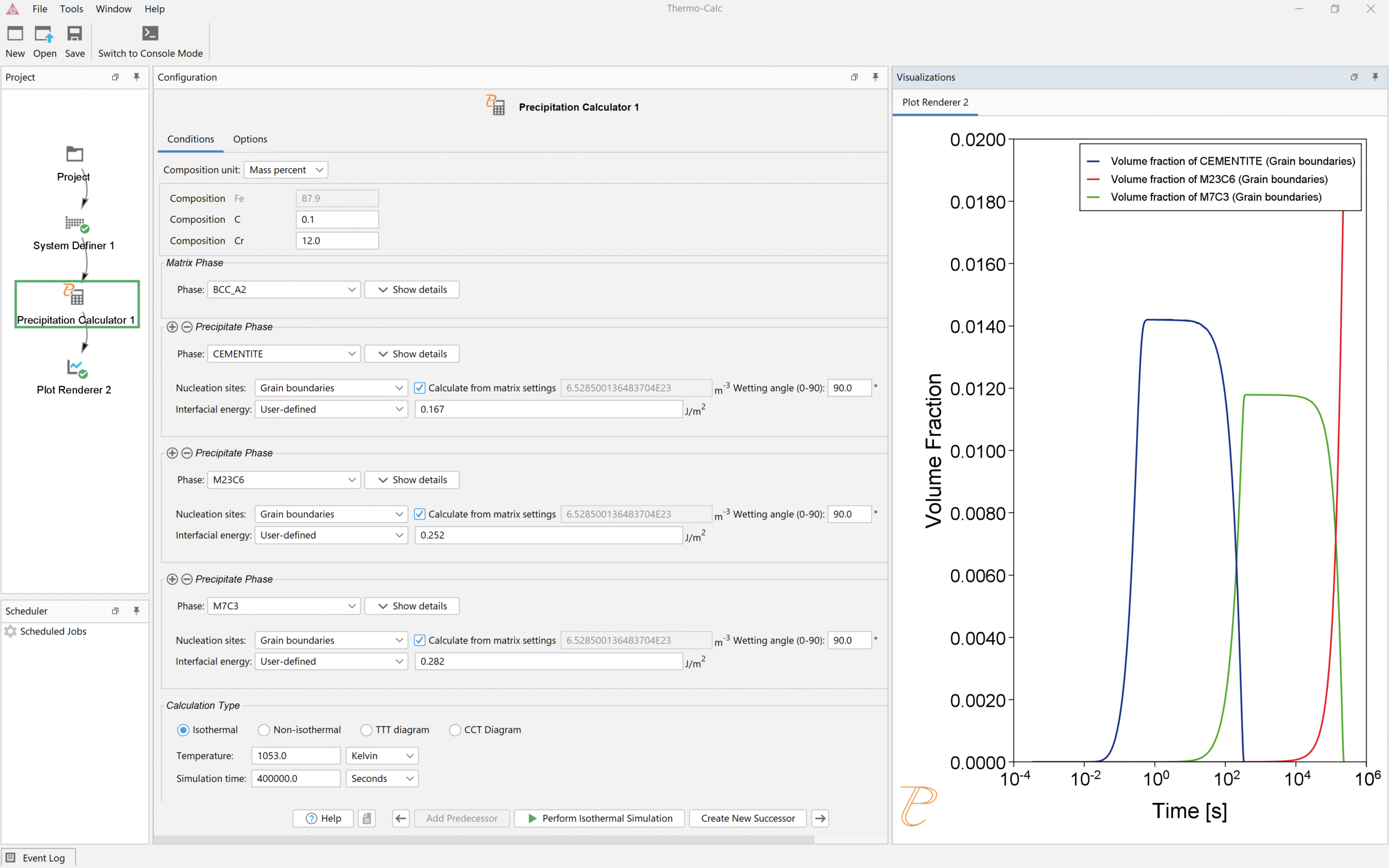 Questions the Precipitation Module (
TC-PRISMA

) Can Help You Answer
How long will it take before a precipitate may form?

Which precipitate would form first, in other words, what is the sequence of precipitation?

How does precipitate size distribution vary with heat treatment?

What is the estimated yield strength of a material following certain treatment?

How do specific alloying elements influence precipitation kinetics?

How do the precipitates affect the grain growth?
The Precipitation Module (
TC-PRISMA

) Allows You to Calculate:
Concurrent nucleation, growth/dissolution, and coarsening of precipitates

Normal grain growth and Zener pinning

Temporal evolution of particle size distribution

Average particle radius and number density

Estimated yield strength of your material

Volume fraction and composition of precipitate

Nucleation rate and coarsening rate

Time-Temperature-Precipitation (TTP) diagrams

Continuous-Cooling-Transformation (CCT) diagrams

Estimation of multicomponent interfacial energy
Learn More about the Precipitation Module (
TC-PRISMA

)