Introducing Thermo-Calc 2019b and the New Process Metallurgy Module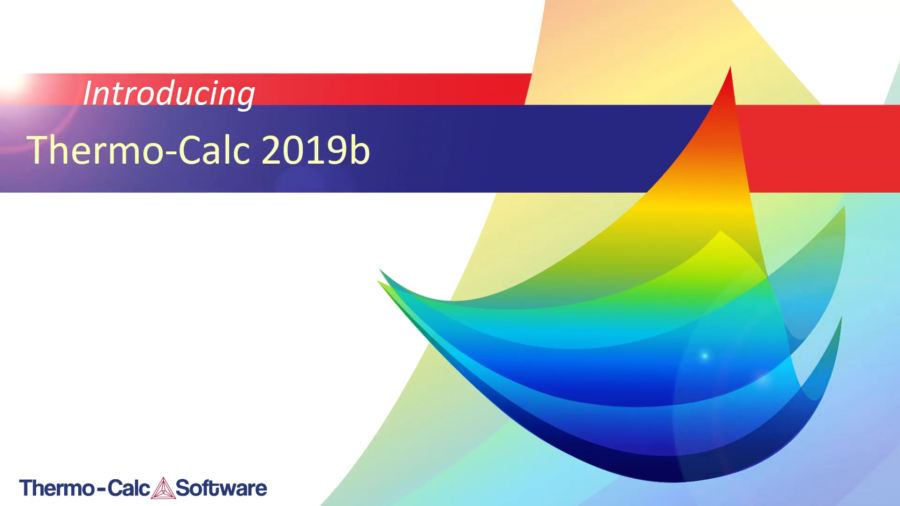 Highlights of the 2019b Release
New Process Metallurgy Module for Steel and Slag

New Growth Rate Models for the Precipitation module (TC-PRISMA)

New Features for Diffusion module (DICTRA)

New TTT Template for the Steel Model Library

Rewritten Calculation Engine (GES6)

Installation Updates

New Copper Databases for Thermodynamics and Kinetics

New Oxides and Slag Database for Thermodynamics

Updated Titanium and Steel and Fe-alloys Databases

TC-Python Updates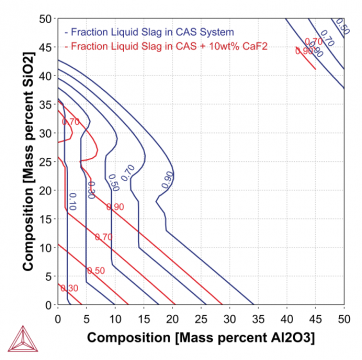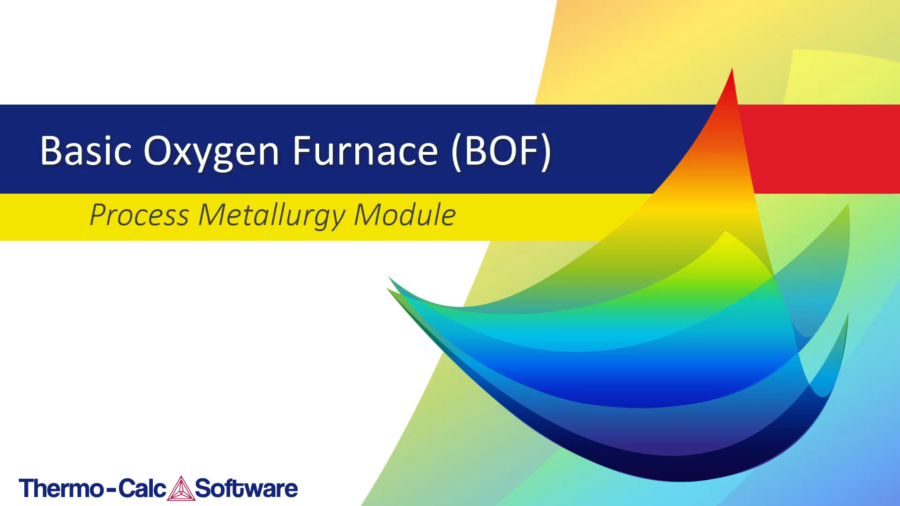 New Features for the Diffusion Module (DICTRA)
Several numerical options are now set to "automatic" by default in both graphical and console modes, making it easier to perform common simulations.

In Graphical Mode, you can now plot a coordinate inside a region just like you can in Console Mode. This is done using the Distance plot condition, available on the Plot Renderer.

In the Console Mode, a simplified setup of homogenization simulations was implemented.

There is also a new comprehensive tutorial which teaches about the Diffusion Module (DICTRA) and the role of diffusion in materials.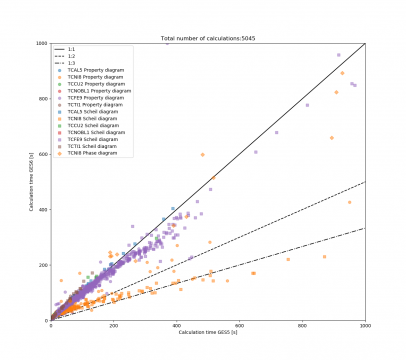 Installation Updates
Windows installations now require administrator rights to install the program.

When you have several versions of Thermo-Calc installed on your computer, you can now choose the applicable version from lists, for example, when you right-click a file and choose Open with you will now see the version listed.

The license file installation location has changed. This is only important for those who need to copy and replace an old version of the license file. Otherwise the license is installed at the location chosen during the installation process.

Windows and Linux: License file under /Thermo-Calc

Mac: License file under /Users/Shared/Thermo-Calc
New Copper Databases for Thermodynamics (TCCU3) and Kinetics (MOBCU3)
TCCU3 adds germanium (Ge), bringing it to a 30 element framework.

10 Ge-X binary systems are added (X=Ag, Al, Au, Co, Cr, Cu, Ni, Sn, Ti, Zr).

2 new ternary systems are added.

Volume data for the newly added phases are assessed or estimated.
New Oxides and Slag Database (TCOX9)
CaO-SiO2-VOx is assessed. The correct distribution of oxidation states in the slag (+3/+4/+5) can now be calculated.

The following systems have been reassessed: Ca-O-V, Mg-O-V, O-Si-V, CaO-SiO2-Y2O3.

The following systems have been estimated: MgO-SiO2-VOx, MnS-NbS, MnS-VS.

Changed model for VO solid solution, from Halite to FCC_A1 to be consistent with cubic TiO. Reassessed solubility of V2O3 in CaO/CoO/FeO/MgO/MnO/NiO Halite due to change of model for VO. Assessed C-V-O, modeling complete solid solution between VCx and VOy (same applies to the C-Ti-O system).

Merged CoV2O6 and NiV2O6 compounds to the CaV2O6 phase.

Removed the SO4-2 species in the liquid phase.

Minor changes to the following systems: W-O, Al-Cr-O, Ca-Ni-O, Co-O-V, Cr-Cu-O, Mg-Mn-O, Co-Mn-O, Co-Mo-O, Co-O-P, Nb-O-P, Ni-O-Si, Ni-O-V, Al-Ca-Ni-O, Al-Ni-O-Y, Ca-Co-Cu-O, Ca-Co-Ni-O, Co-Mn-O-Y, Fe-La-Ni-O, Gd-Mn-O-Si.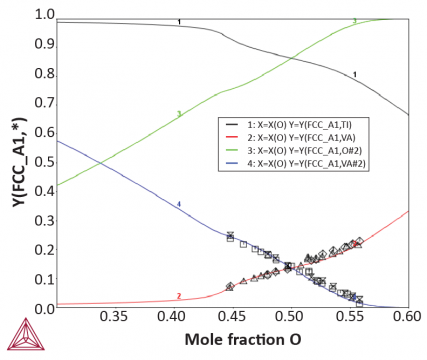 TCFE9.1
Revision of C-Fe-S system.

Revision of Cr-Fe-Nb and Fe-Nb-Si system and the addition of 15 new silicide phases.

Revision of the Laves phase description in Fe-Nb-W and Cr-Mo-Nb systems.

Updates to the molar volumes of Liquid Mn, CEMENTITE, Fe-Si-B ternary phases, MNS, and several sulfides.

Correction of the magnetic properties of CBCC_A12 phase.

Removing the pressure dependent parameters from Fe for compatibility with GES6.
TCTI2
Improved description on liquidus temperature of Ti64 alloy.

Adjusted phase stability of HCP_A3 and BCC_A2 in some systems.