Introducing Thermo-Calc 2019a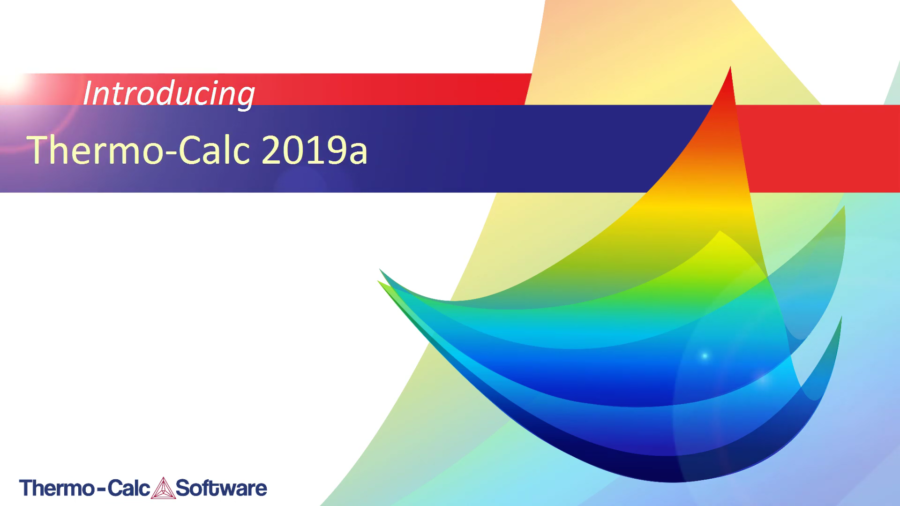 Highlights of the Thermo-Calc 2019a Release:
Expanded TC-Python for ICME integration, including the ability to do diffusion calculations and to access all the functionality of the Property Model Calculator including the new Steel Model Library.

Steel Model Library, with pre-configured martensite and pearlite models and for use with the Property Model Calculator.

Precipitation Module (TC-PRISMA), with the ability to pause and resume calculations, a new growth rate model and two new plot variables.

Plot image improvements, save plots as high resolution JPG and PNG images and more.

Databases: 6 new and 2 updated. These include both thermodynamic and mobility databases for nickel-based, aluminum-based and titanium and titanium aluminide-based alloys. The magnesium-based and high entropy alloy databases are updated.

New database GES Model for effective bond energy formalism (EBEF)

Other improvements and bug fixes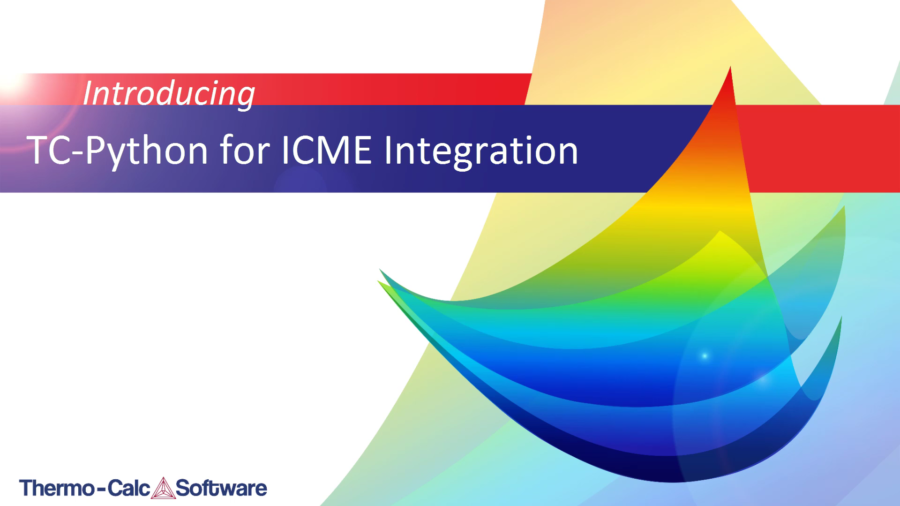 Steel Model Library
Martensite Fractions calculates the fraction of athermal martensite based on available driving force.

Martensite Temperatures calculates the martensite start and finish temperatures based on modeling of the transformation barrier.

Pearlite calculates the thermodynamics and kinetics of pearlite formation from austenite during isothermal heat treatment.
New and Updated Databases
Ni-based

Ti and TiAl-based

Al-based

Mg-based

High entropy alloys
Ni-based Superalloys Databases (TCNI9 and MOBNI5)
The TCNI9 and MOBNI5 databases have 3 new elements (Ca, Mg and S) bringing it to a 30 element framework

58 binary systems and many ternary systems are added and the thermodynamic descriptions of several ternary systems are revised (including B-Ni-Si, Cr-Mo-Nb, Cr-Nb-V, Al-Ni-V, and Mo-Ni-Si).

MOBNI5 is also updated to complement the TCNI9 changes.
Titanium and Titanium-aluminide-based Databases (TCTI2 and MOBTI3)
Four new elements (Ag, H, Pd and Pt) are added to both databases, bringing it up to a 27 element framework.

Additionally, 33 new binary systems are assessed and 24 new ternary systems are modeled.

Volume data for most of the phases are assessed, meaning it is possible to calculate volume fraction of phases, thermal expansion and density.

MOBTI3 is also upgraded to complement the TCTI2 database.
Aluminum-based Databases (TCAL6 and MOBAL5)
Both databases now include Mo, bringing it to a 36 element framework. Two binary systems (Al-Mo and Mo-Si) and one ternary system (Al-Mo-Si) are also added.

FCC_A1 is now independently modeled and no longer coupled with FCC_L12. The FCC_L12 phase modeled with the partitioning model is now separated and named as ORD_L12.

Update to Al-Cu-Mg-Zn metastable precipitates of industrial importance: S_prime and T_prime are remodeled; S_DPrime is newly modeled; especially, the Eta_prime phase is remodeled by considering the Cu solubility.

The accompanying mobility database, MOBAL5, is upgraded to complement the TCAL6 changes.
Magnesium-based (TCMG5) and High Entropy Alloys (TCHEA3) Databases
TCMG5.1 includes updates to the Al-Mn, Al-Fe and Al-Fe-Mn systems.

For TCHEA3.1, the Mn-Ni-Si ternary system is critically assessed in its full composition and temperature ranges. Also some bug fixes were made to, for example, avoid the fictitious HCP_ZN phase appearing in Zn-free systems, and to adjust the phase stability of GAMMA_D03, CRSI2_C40, C15- and C36- laves phases in some systems.
Graphical Mode
Saving and opening project files much faster than in previous releases.

Several bug fixes have been made to the configuration of stoichiometric phases or phases that use the DILUTE diffusion model in the Diffusion module (DICTRA). Simulations involving these phases could sometimes not be started in graphical mode.
TC-Python
All structural information (phases, sublattices, constituents) from the databases can now be obtained through the System object in TC-Python.

The reference state for components can now be defined in TC-Python.

Parameters of User-Databases can be changed dynamically. The most important application of this feature is the optimization of database parameters through Python and its scientific libraries (for example SciPy). Both, thermodynamic and kinetic database parameters can be optimized in that way.