Thermo-Calc 2017b Release Preview
Several new databases

Many upgrades to the graphical mode Diffusion module (DICTRA)

New features in the Precipitation module (TC-PRISMA)

Improvements to the Scheil calculator

Many bug fixes and usability improvements
New Features in the Diffusion Module (DICTRA)
It will be possible to set boundary conditions.

A new advanced mode gives users more control over the plots and allows you to plot additional combinations, such as the composition at a specific time. You can now also plot user-defined functions, giving you a lot of flexibility in the plotting.

All regions are now visible in the Configuration window. Small regions that would be too small to see are now represented with a dashed line, as shown in the image below.

A tool tip appears when you hover over a region which shows the name of the region, the width of the region and the number of grid points, as shown below.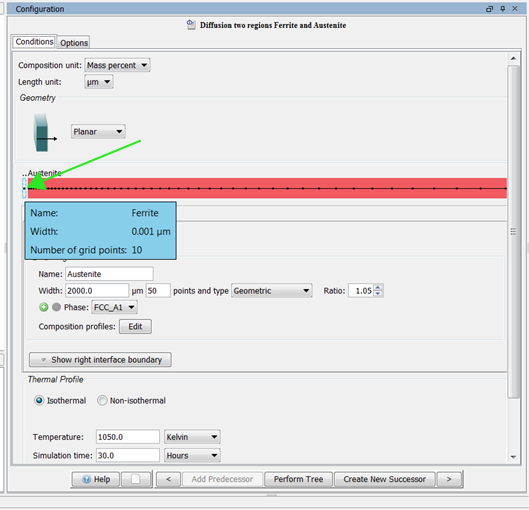 Composition profiles are now visualised before you plot the results. A useful tool tip explains how each one works and how to set them, as shown below.

User defined functions (using Python) can be added in the new composition profiles feature, allowing you to see if there are any mistakes before you plot the results.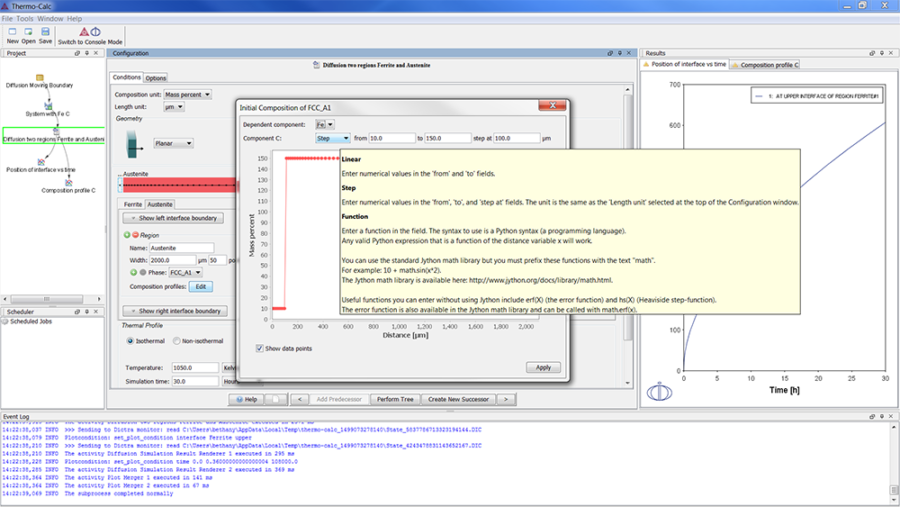 New Features in the Precipitation Module (TC-PRISMA)
Elastic strain energy effect on precipitation can now be taken into account. Default values will be offered for each type of alloy or users can provide their own data. An elastically homogeneous system is assumed.

Non-spherical morphology of precipitate particles can be treated. If desired, the evolution of the shape factors for cuboids, plates or needles can be predicted together with the size.

A bug that sometimes led to a sudden stop of a simulation because of the "negative matrix composition" error has been fixed.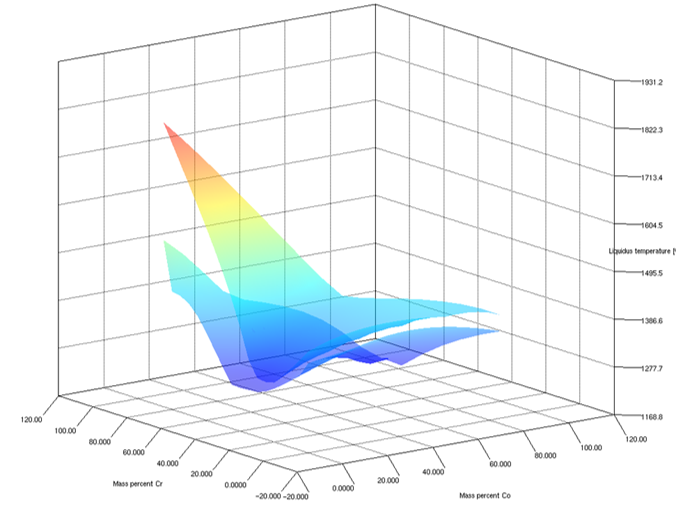 Usability Improvements and Bug Fixes
Users can now enter custom contour values in contour plots.
Using the tab key to jump to a text box now auto-selects all text in the box.

The periodic table has higher contrast colours for selected/deselected elements.

A bug was fixed that caused the graphical mode of Thermo-Calc to scale oddly on high resolution screens.

Many other bug fixes